say hi to_ Kate Jackling
Our daily lives are over-saturated with photography from ads in the street, instagram, the internet, so for a photographer to pathe their way and stand out in today's day and age is a near impossible feat. When I first saw Kate's intriguing still life photos, which have a haunting presence of old world technique mixed with very abstract contemporary elements - I couldn't get it out of my mind. Kate makes masterpieces out of simplicity through light and reflections, colors, shapes and textures.

We had the pleasure of sitting down with Kate, who lives and works between the bustling city of London and the more peaceful and nature filled German city of Munich to talk about the pros and cons of living and working abroad, finding an agent and about making one's way in the photo industry.
Introduction
| Kristen | Please Introduce yourself, for instance If you just met a stranger at a party from a different industry all together, how would you briefly explain to them what you do?

| Kate | I work as a still life photographer, by still life I mean generally all things that don't involve people! My main passion within that still life world would be experimenting with light techniques, whilst keeping a simplicity to the world. Not over complimenting the work.

For personal work it mostly doesn't involve products, but can involve abstract shapes and objects as part of the experimentation. I guess you could call it art still life photography!



| Kristen | How did you decide you preferred still life to people?

| Kate | I started off wanting to be a documentary photographer, (like many people!)…portraits and studies of human situations, but I quickly realised I didn't want to be too involved with the people - I was too shy or didn't get the right shot because of bad timing. I felt I was holding back. Still life came to me easily as a lot of my influences were from the still life world of the Bauhaus and old classic photographers. Still life appeals to my obsessive compulsive disorder! Its something I can sit with for hours and hours, refining a set up and playing with light. Within a studio environment you have so much control and space to play…

| Kristen | What is a typical day at work for you?

| Kate | A typical day at work for me when I'm shooting - I would come into the studio and set up breakfast for the team. We'd all sit down and start that way… Its good to start your day on a good vibe and a full tummy. Then I'd share the brief with assistants and digitech, talk about what to start with lighting wise, then talk to the stylist or set designer about how and where we begin with the brief and so it begins!
When I'm not shooting - I'd grab a coffee on my way to the office, go through paperwork and catch up on emails, prep for up coming shoots, research… go for a swim, yoga, meet with other set designers, look at new materials to shoot with, print portfolio work…. all those little bits which are constantly on the list!
The Beginning
| Kristen | What did your parents do?
| Kate | Before my mum had me and my brother, she worked for a pharmaceutical company in our home town. Then when we came along she was an excellent mum for us, always baking, cooking and being there… My dad was the managing director of a market research company. He worked really hard for the family.



| Kristen | How big of a role did that play in your life? Did it influence you in one way or another? What about another family member?
| Kate | I'm not sure where the big creative influence came from I have to say! I think its a mixture of lots of things… My mum was always very encouraging with my art and where I wanted to go with it. I loved art at school and naturally fell into photography - it was something I could explore faster than painting. Although I loved to paint and draw, there was a speed and decisive moment with photography that suited me more at the time… I get other influences from my parents through my personality that play a huge role in my photography. I get the emotional side from my mother and from my father the more practical, decisive nature!
| Kristen | Do you have higher education in the field that you work in?
| Kate | Yes I went to Nottingham Trent University for a Photography course.



| Kristen | Do you think it is something you needed to get to where you are now or did yo find you learned a lot on your own or through experiences?
| Kate | To be honest, I feel that its something I didn't necessarily need to do - or maybe I'm not sure how much it helped me. What I do know is that I enjoyed the course, I learnt a lot from printing my own colour photographs - loved spending time in the darkroom! I also picked up knowledge of some big influences of mine… technically though - it was all up to the student as an individual. It was never taught. When I was there, the course was more of a conceptual course and I think I was too young minded for this at the time…
| Kate | I learnt so much in the years to come afterwards through assisting
 

| Kristen | Did you have any odd jobs along the way and did any of those influence you at all or did you learn things there that come into play now?
| Kate | After university, I went straight into assisting… Before that I was a photo lab assistant which also played a part in my understanding of colour within photography and business.
| Kate | I was a full time assistant for 8 years after university, so that was the big influence!


 
| Kristen | Was that with Dan Tobin Smith? Would you consider him to be somewhat of a Mentor to you?
| Kate | For sure. Working with Dan was a great experience. I went through a lot with him, he was certainly a mentor yes and a big influence… Our work styles are very different in the outcome, but I think we also appreciated the similar types of photography and inspirations. I got to work for him and alongside him, which looking back was a real pleasure and great opportunity. He really explores his work, we were always shooting something different or using different techniques - this meant never ending research and exploration - but it always had his style on it!
I definitely took on board his dedication to exploring and developing an idea…however sometimes I go in the opposite direction. Something I also learnt from working with Dan!
The greatest part was when we used to shoot on film and Polaroid, I loved the technical intricacy part of it...
I still shoot at his studio when its available and I'm constantly popping my head around the door - the team there very much becomes your family extension… its hard to let go.

| Kristen | That's great that you still have that connection to the team, sometimes it is difficult when you move on to do your own thing.

| Kate | Yeah but its all about your own discovery. Of course at first its a wired mix of exciting discovery and freedom with huge self doubt

| Kristen | At a certain point it is worth the risk to branch out and see what you can do on your own!

| Kate | For sure! I got to the point where I was wriggling to get out there and try it on my own. It became frustrating when Dan was shooting a project that I wanted to be shooting - there will always come a time to leave before you become too frustrated and I think it was the right time - I had good innings there!
Foreign Living
| Kristen | We spoke a bit before and I wasn't sure if you were based in London or Munich? Or are you between the two cities? Where did you grow up?
| Kate | I am now based between Munich and London… I grew up just outside of London in a small suburban town, about 1hr by train from London. Its pretty much in the countryside. My boyfriend is from Munich and I feel very much at home here too - something to do with the mountains…
| Kristen | Do you feel any difference in the work culture between the two places?
| Kate | For sure! In London its very intensified. There's a certain arrogance within the city and huge fast pace to it… Here in Munich I feel its way more considered and there's more room to think. That's me coming from a personal perspective. Although on the other side there is a great energy to London - gets you moving. I like that I have the option to experience both sides, it keeps me more balanced. Munich isn't big for still life photography as such, but there's a great photo scene in Germany of course - its just widespread.
The German way of working also appeal to my practical side! ;)
The Business
| Kristen | How did you get your work out there? Did you find social media as a good marketing tool for you?

| Kate | I'm too boring for social media, I didn't go down that road to be honest! I think I just missed the boat for all that. I only really do Instagram and you'll mostly find pictures of mountains on there with the odd natural light trickery!
"I don't do any big sell, but I think people see in me the excitement of what I'm doing or what I have photographed. Its no big deal, its just honest. Honesty in this business is a rare thing, but I really appreciate it."
| Kate | I went down the old route of printing my portfolio and taking it to people - agencies, magazines, emailed people with some examples of work…spoke to people. Luckily I had a very good network from working with Dan since in the last year with him I also produced the shoots as well as assisting.

| Kristen | I think when your 'main' job is to be creative, its interesting to hear how different people approach the business and marketing sides of their creative businesses. I think a lot of people get a bit stuck sometimes with that bit. It sound like with all of your prior experience, before opening your own studio, really helped you have a good idea on the business side of things.

| Kate | Yes definitely - I really enjoyed doing Dan's production, it gave me a great insight into all the prep, costs and whats possible, when and how. You build relationships with people.

I do enjoy talking about my work, about the process etc etc…so that helps. Marketing myself however is a different story. I don't do any big sell, but I think people see in me the excitement of what I'm doing or what I have photographed. Its no big deal, its just honest. Honesty in this business is a rare thing, but I really appreciate it.
| Kristen | How did you go about finding an agent or how did your agent find you? Was there a particular project that really got your name out there?

| Kate | I contacted a few agencies as a lot of my friends are already in the industry and you just know people already… They knew my name from having worked with Dan and I think they were interested in what I was doing - whats this girl all about?! Is she a mini Dan? Is she different?…How has she interpreted her own style? These kind of questions…

| Kate | I got in to see D+V through another old Dan contact - his old 1st assistant Jacob Sutton who is also an amazing photographer and good friend of mine! He got me in to meet Laurence and she really loved the portfolio of work… we had a couple of meetings and it went from there really.

| Kristen | That's great! I think this is another daunting thing for a lot of photographers starting out, where, how and when to approach (or wait to be approached by) agents.

| Kate | Yeah I didn't have any nerves approaching people, I guess I just enjoyed taking about what I'd been shooting…its up to them if they like it or not!
"Yeah I didn't have any nerves approaching people, I guess I just enjoyed taking about what I'd been shooting…its up to them if they like it or not!"
| Kristen | When you went out on your own did you already have a few of your own clients? That is one scary aspect of having the courage to go out on your own, to know the money will keep coming!

| Kate | Oh god yes. The money part can be scary. I've been lucky enough to make it work. I guess you always find a way… I'm not very good with money! I don't see it as being what makes me happy, but it means I get to do the things that make me happy!!!

| Kate | I was already working for Wallpaper magazine here and there… also I did my first advertising job for Jo Malone before being with my agency which was super cool - I got that through someone recommending me, still no idea who that was - thank you though!
The Work
| Kristen | When we saw your project Babinet's Playground for the first time we got hooked on your style and work. What does your creative process look like? Where do you go for inspiration?
| Kate | I shot that project with the excellent Lightning & Kingly face girls - I've known them for a while. We wanted to explore light refraction and reflection…distortion and form…
The process depends on whether its a collaboration or if its a personal project
Both really have similar beginnings - I look to my old collections of paintings and photographs of reference images and think about where I want to take my work. Sometimes there's a concept, other moments its an exploration of a technical idea...
I have to say the best place for inspiration for me at the moment is by being out in the nature.
| Kristen | What do you have in the pipeline now?
| Kate | I am working on a personal project which means I'm outside in the nature a lot… I want to produce a book that brings it all together… It's about taking elements and tools that I use in the studio and then taking them outside - fragmenting and distorting nature…using natural light and what is there already.
There's also editorial work going on and some advertising clients…which is really great.
| Kristen | When are you planning to put together your book? I'm intrigued!
| Kate | Uff not for a while I think! I was just shooting over the summer here in Bavaria and also in Greece. I want to shoot more and more really, but I also have a big edit to do! It makes sense for me to edit along the way so I don't have too much of the same thing…and the opportunity to experiment and develop further.
| Kristen | Can you recommend one person that you know from any other creative discipline who has an amazing story that's worth sharing?
| Kate | Oh…um…wow that's a tough one. I would say a few people! My boyfriend Sebastian Linder was also shooting a great personal art project out in the nature. Funnily enough our two stories can be easily linked aesthetically… I love the story behind his project. I'll have to let him tell it!
| Kristen | That must be really nice to be able to collaborate with your partner.
| Kate | Another person I think is so creative and interesting is Jacob Sutton - he is always going to interesting places with his personal work of kinetics.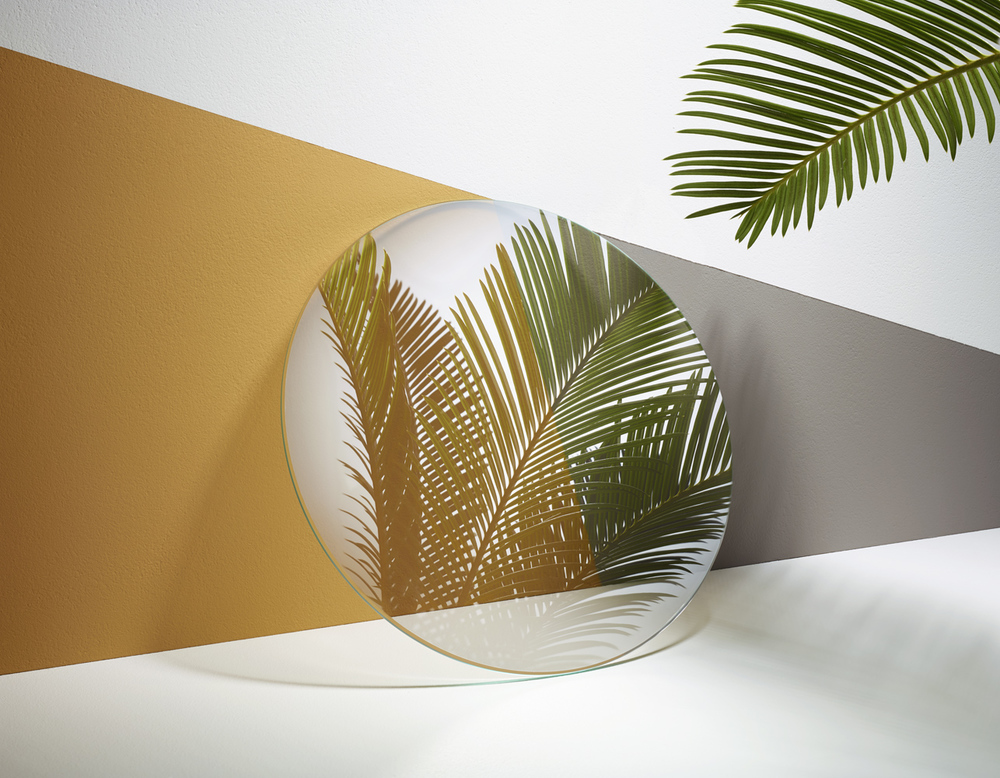 Munich
Best coffee?
Aroma Cafe

Best place to get a drink?
Biergarten of course ;)

Best unknown shop?
Carta Pura

Up and coming talent?
Sebastian Linder

Best place to take clients?
The Golden Bar in Haus der Kunst

Resources to help you with your career?
I just discovered a great glass worker around the corner! Gustav Van Treek - a super cool find