say hi to_ Frank Hülsbömer
Frank Hülsbömer is an artist who made huge waves in the realm of commercial photography; breaking the mould to establish an entirely new genre and movement for contemporary Still Life Photography. Still Life photography, traditionally used as a medium of utility to sell a product; Frank balanced his work as an artist, sensitivity to a large range of client's needs and created thought provoking, beautiful work that changed the industry entirely. In addition to this he is an artist who works creating sets and spaces to explore with photos and video. Not only is he one of these rare gems of a generation but he is lighthearted, funny and down to earth.

I remember the first time I arrived at Frank Hülsbömer's warehouse photo studio in Berlin and stepped into his creative world. I was living in Berlin at the time and Frank was my favourite photographer, whose work I had been following for quite some time. I decided to contact him and ask if he needed a photo assistant. The next day I was on set and completely transfixed by his creative process, calm demeanour and utterly magnetic aura. Needless to say, I was not cut out to be a photo assistant but we quickly became friends and I had to pleasure to enjoy many-a-all night chats about his projects, experimentations through his unique way of thinking and seeing the world.

Frank sits down with us to discuss what it means to have an Avant Garde mind, living and working in Poland in the nineties and navigating his way through the world of commercial and still life photography and fine art.
Introduction
| Kristen | Please Introduce yourself_

| Frank | I do abstract installations or sets which I often, but not always, photograph or film. In some instances I create installations which are kinetic. I use mostly paper, plexiglas, metal, chipboard, plastic and mirrors to create these installations and rarely organic material. The base is always basic, prefabricated material…and then I usually get out on the phone and show some of my work ;-)

| Kristen | Yes I remember working with you on certain still life photography projects and you created very interesting minimalistic yet intricate sets using paper especially.
| Kristen | What is your favorite aspect about shooting still life rather than people?

| Frank | Looking at all the failures in photography to show one's thoughts with a portrait or in fashion, is rather amusing. They don't often times manage more than making them looking puzzled (portrait) or dull (fashion).

Interesting portraits only work if you know a lot about that person which in that case it is no longer a photo. I'm a radio listener, I don't need a face coming with the idea.

Don't get me wrong, I love people. I love a good conversation and obviously I'm in need of all emotions as anyone else. With that being said, our internal thoughts and emotions are easier to visualise by combining objects that represent the bits and pieces of our minds. It is much more subtle and elegant to do this with still-life than gestures or facial expressions.
| Kristen | What is a typical day at work for you?

| Frank | It could be a day of research, following cross- references, reading, sketching, coming up with concepts and titles… as much as sawing, sanding, painting, assembling…or photographing, filming my sets. Sometimes a set becomes an installation or the other way around. It depends a lot on what it is for and where it drives me.
| Kristen | What did your parents do?

| Frank | My father was an electrician and my mom a bookkeeper.



| Kristen | How big of a role did that play in your life? Did it influence you in one way or another? What about another family member?

| Frank |Crafts were a big deal throughout my life. Quality in the execution was very important at home.

My mom volunteered doing the floral decoration in our parish for many years. I helped her often spending hours in nature and in big empty spiritual rooms. She knew how to make things beautiful and was very quick and intuitive in doing so.

My father was a technician in a bank responsible for all electric devices. As a kid, I often picked him up from work and was able to see the great 60's op-art collection the bank owned. I was playing on and with some of their sculptures without any pedagogical input on art. A purely playful approach…

My brother encouraged me to become a photographer by believing in me, reassuring me and giving me his camera. He became a big shot in the publishing business with a PhD in Philosophy.

Our parents are very pragmatic people, who -although conservative - gave us a lot of space, confidence and freedom to develop. They never tried to push us much into certain directions but expected - whatever we do - to do right, with passion and without complaining. They never really expressed that verbally, more by the way they lived.
| Kristen | Do you have higher education in the field that you work in?

| Frank |I did a three year apprenticeship in Photography in Münster, Germany. After that I spent two and a half years in NYC, freelancing as a photo assistant and photographer.



| Kristen | Do you think it is something you needed to get to where you are now or did you find you learned a lot on your own or through experiences?

| Frank |Photo and crafts were and are my base. Three years in an industrial photo studio plus photo school 1 day per week in addition for those 3 years, led to a very solid knowledge of physics, chemistry and all maths related to photography, light, optics… technically there was no problem that could not be solved.
What you make out of this is a different question. Content, design, arts, aesthetics were under represented in our photo school. This was something I had to do auto-didactically but the technique from then on was never in the way of achieving what I had in mind. It was more about how to enrich the mind with all the other stuff, which is obviously a never-ending job.
| Kristen | Did you have any odd jobs along the way and did any of those influence you at all or did you learn things there that come into play now?

| Frank |During my school holidays I worked as a lock smith, mover, builder, demolisher, storeman, cleaner and gardener.

As a locksmith, I learned to work with metal and how to use certain tools.
"The other jobs motivated me and confirmed that I had to look for other options in life and sell my time for a higher price, to do a job I had a passion for."
The other jobs motivated me and confirmed that I had to look for other options in life and sell my time for a higher price, to do a job I had a passion for. I don't know how so many people are doing that 9-5 thing everyday. For me almost everyday, every project had to be different - standstill of this kind would have led to depression.

| Kristen | I love that you took your experience of these past jobs as inspiration to make your own path and led to realisations about what you wanted and didn't want in life. I think a lot of people lose sight of the importance of these types of jobs in making their path in the career they do want.
Foreign Living
| Kristen | You grew up and currently live in Germany but you spent a few years living and working in Poland. What drew you to Poland and what made you decide to move there? How long did you stay?

| Frank |At that time I was almost solely a commercial photographer , looking for bigger assignments to get personal (not just as an assistant) and to experience how to deal and work with larger budgets, productions, sets, teams…
In 1996-2000, my time in Warsaw, there was the odd situation of too many jobs for too little professional commercial photographers as all global brands wanted to enter that market. Polish photographers had little experience with this type of photography though at the time. Poland, a market with 40 million people, about to become a member of the EU and being the direct neighbour to Germany, was booming. My decisions were often made by my actual needs, never out of comfort. In that time, I needed work experience, so I went east. In 1998, two to three of all billboards in Poland had my image on it. I didn't expect or foresee this to happen and it kept me there for longer than originally planned. This also says something about planning (or not planning!) in our field.

A longer term artistic assignment for the world expo got me out of Poland and from 2000 on I worked between Warsaw, Berlin and later Paris. My first bigger institutional exhibition took place in the Goethe Institut in Warsaw. The urbanist structure of the city and the people in their post socialistic confusion were very inspiring and the subject of that show.



| Kristen | Do you feel any difference in the work culture between the two places?

| Frank |I haven't been working in Poland for many years but on my visits and through friends I have noticed how much it has changed. Back in the day, we had to improvise a lot - everything was less professional, more bureaucratic and more conservative.

On the other hand, there were many well educated people in the Polish new world of advertising. The industry was built on people who had studied theater science, music, philosophy or literature rather than marketing, advertising or business which was refreshing.
| Kristen | Did you learn Polish? If not, was it difficult to get by without it? We're your clients German? Did you speak in German or English?

| Frank | The clients were mostly global brands and their big network agency branches in Warsaw. I didn't study Polish as I wasn't planning to stay longer than a year and Polish is one of the most difficult languages to learn. I did learn a basic vocabulary to be able to speak to a shop assistant or taxi driver though. In the professional world and especially with younger Poles it was possible to get by with English and some of the older people spoke German.

Poland, like most of the former socialist states, had a very good and classic education systems. In addition, after the wall came down, people privately studied western languages to improve their chances to find jobs.
The Business
| Kristen | How did you get your work out there? Did you find social media as a good marketing tool for you?

| Frank | A friend of mine in Berlin, who was a programmer, put my work and website online already in the nineties, when no one had their work online. I don't think I even knew how to visit my own site yet!
Well…that has certainly changed. Photography is a great media for the online world. Bloggers grab your work an repost it, link it, comment it etc. It multiplies by itself, which is great. I'm also on Facebook and I recently started with Instagram. I should be more active but doesn't everyone think so? My agents also have my work online obviously which is extra PR.
I also still have six printed portfolios. Three in Paris, one in London, one in Los Angeles and one in Berlin.
| Kristen | At what point in your career did you feel ready to get an agent to propel your work to the next level? How did you go about finding an agent or how did your agent find you?

| Frank |In 1999-2001 my girlfriend at that time lived in Paris. When I visited her I took my portfolio with me and just simply called up agents and magazines. For decadent Parisians who have probably seen everything, my Eastern European style back then seemed very fresh. My book was very weird, enigmatic and artistic - a mix of socialistic tristesse, stylish details, odd colors. It had people, architecture, stills, interiors…all mashed up. Almost every magazine gave me a job although I was virtually a nobody.
Of the few agents I saw, it was Thierry Kauffmann who immediately asked me to wait for him to start his own photography agency. I was his first photographer and I'm still with him today. He was always ahead of the others and still is; his mind was always an artistic one who at the same time understands the world of luxury very well. I have learned a lot from him.
| Kristen | How did you know what to charge your first client? Can you explain what would be normal way to determine prices for a magazine shoot vs. a commercial shooting?

| Frank |Pricing is still a myth to me. I'm more the "give me your budget and I will do it" type. I hate negotiating, that is why I prefer to leave it up to my agents.

That I and others do notice is, that the price seems to matter more and more to the client. Even luxury clients pay a lot less than they used to; budgets are pre-decided without knowing what the need is going to be and compliance rules make them totally inflexible. Yet they still expect the same results and work as before. Buyout lists are not applied most of time and payments come no earlier than three months later.
| Kristen | I think a lot of young and developing photographers don't know much about their copyright 'rights' and image licensing. Could you give some advise on how to determine licensing fees and some insight to rules about image distribution and copyright?

| Frank |In commercial photography the client will tell you what usage rights he wants to buy from you. After signing and paying, you are allowed to use your work that you did for them for your own purpose and PR only. You are not authorised to use it anywhere else and the client can use it for and within the time frame that he payed for. If he keeps using it for longer or on media that he didn't pay for, you are able to charge them extra for that.
"Always keep a savings account with enough money that would enable you to survive at least half a year without income if you can. You'll sleep better."
| Kristen | When you went out on your own did you already have a few of your own clients? That is one scary aspect of having the courage to go out on your own, to know the money will keep coming!

| Frank |Normally you continue working as a photo assistant until you've got enough of your own assignments. I still don't know a single photographer or artist who had no existential crisis at at least one point of his career. Always keep a savings account with enough money that would enable you to survive at least half a year without income if you can. You'll sleep better.
| Kristen | I love your book The Fiction of Science. You were the first still life photographer whose work really captivated me, with a fine line between fine art and still life photography. Your images have a very distinctive style and often time almost look computer generated. How did your style develop?

| Frank |Thank you Kristen. It's hard to say how it developed. My thesis is, that some of my architectural images already anticipated my later still lifes. I often loved the detail more than the complete building. I missed creating and composing the image rather than just documenting a house of someone else. This is why I turned towards still life and creating the sets myself. I became an architect of small worlds; some of the sets were like abstract architectural models or concept buildings.
I always had a fascination for op-art, bauhaus, fluxus, constructivism and maybe this way my art turned out the way it is. It wasn't planned but rather driven by interest. Beauty itself wasn't enough and mere content without beauty wasn't satisfying either. I seeked a combination of both, where a meaning was implied without being too "in your face". The depth would come through a subconscious message send to a preceptor sensitive enough to understand it. My messages are not hysteric or loud; they calm people and reassure them; that their feelings and thoughts are not as odd as they thought when they see them executed by someone else.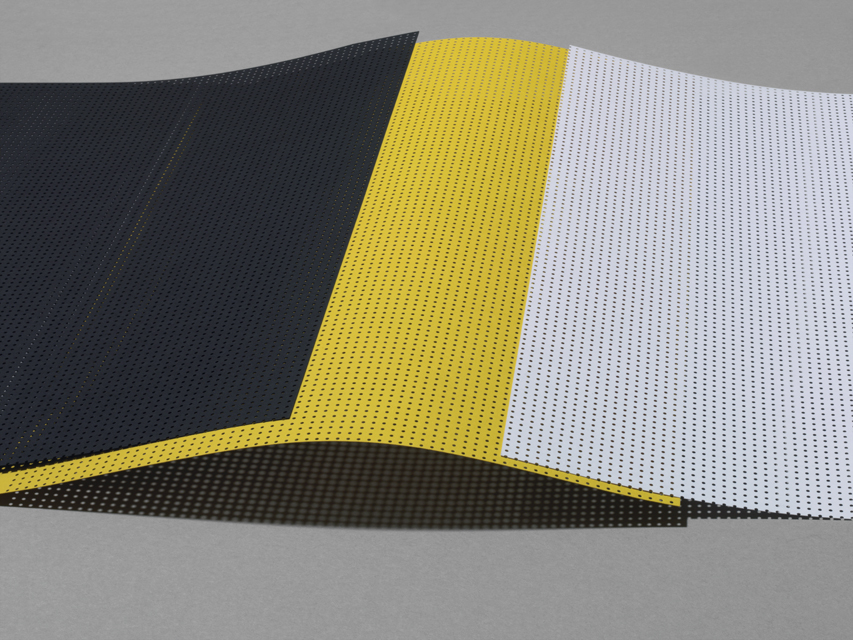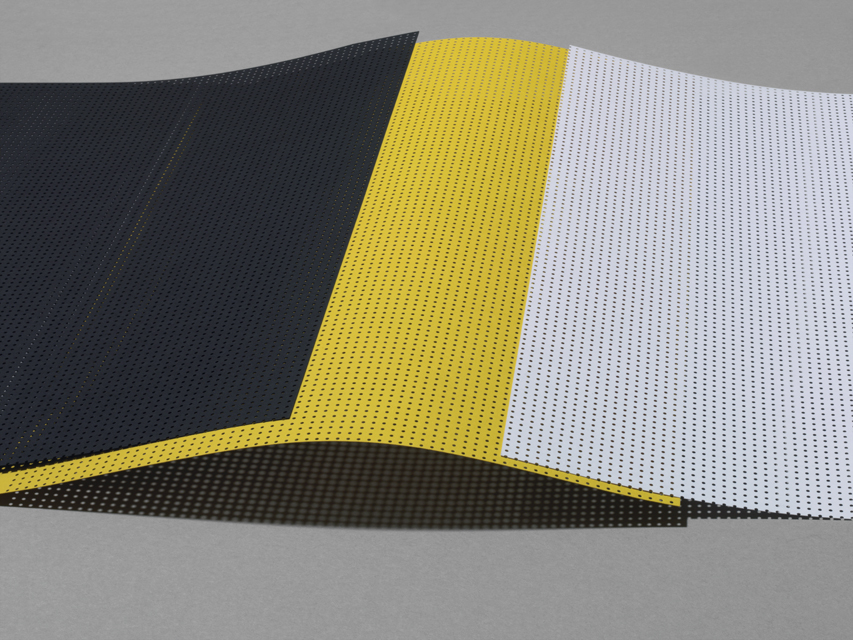 Around 2006 this new style and genre started to grow in my studio in Berlin. I exhibited it in Paris, Berlin among other places. Some editors of magazines like Numéro and later, Wallpaper, saw my work and hired me to shoot editorials. I created a new style and genre which is being copied until today by hundreds of photographers and creative directors. When I started to notice that (also friends started to send me images of epigones around the planet) I decided to publish a autobiographical book with my works with "Gestalten Verlag". which was printed in 2009. I felt that I needed printed proof of being the original. Online anyone can fake the dates of his/her work.
Later I got a real inside view on how the world of design and fashion often works. It is mostly based on copying while calling it inspiration to avoid law suits. COS for example, used my name and work to design an entire collection - including shop displays. They neither asked or informed me, nor payed usage rights.

| Kristen | That must be so frustrating. Especially when big corporations and brands use not only your work, but your name for their own financial gain without permission or compensation. On the bright side, we say in English - 'Imitation is the highest form of flattery'.
"There is no comfort zone if you want to be avant garde. Avant garde is not a style until you die, it is a mental disposition."
In this way though, one is forced to leave the comfort zone of the own established style and keep developing in new directions. That is what I do for example with my videos for Céline, Flos and with my latest installations. It makes me happy and its how this system functions. There is no comfort zone if you want to be avant garde. Avant garde is not a style until you die, it is a mental disposition. It is when standstill leads you to depression and when imperfection brings you close to a nervous breakdown. It is when you ARE the nerd and not the one that dresses like one.
| Kristen | You do a lot of work with folded paper, how did you first start to experiment with that? Can you explain your creative process from concept to creation?

| Frank |Paper is a very shapeable but stable material considering how thin it usually is. It comes in all colors and textures and it is cheap, light and easy to store. It is great to combine a matte paper with a glossy material like mirrors, metal, spray paint. This way you can highlight whatever you want to focus on, you don't need high-tech tools to shape, cut or fold it.

For the creative process its a difference if we speak about artistic or commercial work. The aesthetic and technique is similar but art ideally has content and a message bigger than a lifestyle, an attitude or a simple "buy me".
For art - reading and researching, listening and contemplating comes first. The images come by themselves if you are sensitive towards interesting phenomenas, concepts and ideas.

In advertising and the editorial work, I'm trying to understand what the client needs and how far we can go together. I would suggest sets, colors, shapes, concepts, scratches, short videos, test shots….which I could imagine for that specific client and his specific product. I try to think for the client.
For example if I think a product had been presented in a stiff and or uninspiring way, I would suggest a little or sometimes a radical change without destroying the heritage. Unless of course it is good to destroy that heritage. Every job is different.
"To be a successful photographer or artist you need to cherish and cultivate all that within you. You need skills on all levels if you want to last."
I then discuss my ideas, color combinations, tendencies with the client or agency or designer to understand more of his needs. It is a friendly, constructive discussion where everyone is trying to narrow the ideas down to the best ones possible. There is no place for vanity, ego nor narcissism. Character and backbone are something else. It helps to keep a client, because it makes you reliable and loyal. Being interesting and entertaining also helps because people don't like to get bored and only an interesting mind creates interesting work. To be a successful photographer or artist you need to cherish and cultivate all that within you. You need skills on all levels if you want to last.

Timing played an important role in my life. Our brains get slower the older we get. At the same time, when we are young, certain knowledge was missing. There is a window of about 20 years where the mix is ideal. After that many become a copy of themselves. That might work for a while as well, depends on how established you have managed to become within the window. That is at least the conclusion of my observation and biggest personal fear, looking at older musicians or artists.
| Kristen | What do you have in the pipeline now?

| Frank |Artistically it is an installation for "larrys show" in Berlin. The working title is " the viscosity of light" and it shows a spot of light that seems to be liquid. Very simple and beautiful and basically another chapter of my book "the fiction of science".
The title and appearance of the piece is scientific but since light obviously has no viscosity and is not a liquid, it is a nonsensical thesis, leading absolutely nowhere except back to the viewer. It makes you dream and believe that light could just drip down a table or wall. A scientific thesis is valid if it has been proven often enough and no-one proved the opposite - not more, not less. I suppose no-one will make the effort to disprove my thesis which makes it a little more valid, than having no thesis at all. Most of my works have an absurd, humorous and nonsensical touch. Nonsense is still the best way to make sense to me.

The title is also a persiflage on the new art of phrasing theses in philosophy and other humanities.
Berlin
Best coffee in Berlin?
Best atmosphere while drinking a coffee: Hackbarth's. Best coffee: Röststätte

Best co-working space in Berlin?
Beta house. They started it and are still the best as it is their philosophy and less a business model.

Best place to get a drink in Berlin?
Themroc, Bar 3, Hackbarth's, Larry's, Smaragd Bar

Best unknown shop in Berlin?
So unknown…even I don't know it yet. For women's fashion check out April 1st on Auguststrasse; beautiful interior as well.

Best up and coming talent?
Art: Sinta Werner
Design: Max Lamb

Best place to take clients in Berlin?
Pauly Saal, 3 Minute sur Mer, Exrotaprint (lunch only), Paris Bar, Einstein

Resources to help you with your career in Berlin?
Modulor (the shop)