say hi to_ Foreign Policy Design
Our newest interview takes us to the lush South East Asian country of Singapore to meet with Yah-Leng, half of the duo behind Foreign Policy Design creative design agency. We stumbled upon one of Foreign Policy's projects, The Brand Guide, last year and were not only intrigued by the eclectic and engaging aesthetics but the flawless presentation online with it's accompanying website which shares the story behind the craftsmanship that went into it.

As you may or may not know, we have been developing a print version of our magazine over the course of a year or two now and we found a common interest and ethos in Foreign Policy Design's 'The Brand Guide' project, which lead us to discovering a breadth of beautiful and inspiring work. Their branding projects are both playful and sophisticated. For us, Foreign Policy Design are the masters of the art of the bold-yet-balanced color palette and engaging thorough web design.

Have a read into how both Yah-Leng and Arthur switched their careers completely from Math and Business to Design and how they navigated the jump. We hear about their experiences living and working abroad in the US from Los Angeles, New York an Boston, to Australia and ended up back home to Singapore and learn the different lessons learned from working as an 'In-House' designer vs. Freelance designer.
| Kristen | Hi Yah-leng, can you please introduce yourself?

| Yah-Leng | My name is Yah-Leng. I am a designer, specifically I am the Creative Director and Co-founder of Foreign Policy Design Group and recently & Co. - a design collective with goals to create new platforms and ideas through curation, retail and F&B.
| Kristen | What is a typical day at work for you?

| Yah-Leng | Usually the day is filled with meetings and creative sessions with the team; I rarely get to sit down at my computer anymore except replying emails. Creative sessions with the team is extremely important as that's where we could critique, bounce and tweak ideas and designs.
| Kristen | What did your parents do, and how big of a role did that play in your life? Did it influence you in one way or another?

| Yah-Leng | My dad is a businessman and my mom a home-maker. I think my dad has the ultimate influence on me as he was an avid photographer, though not professional.



| Kristen | In retrospect, do you think a university degree was necessary or worth the price for what you're doing now?

| Yah-Leng | Yes and no. I do think having the basics and learning of art and design histories, literal arts subjects really help to shape ideas and form foundations for idea-making. As for softwares, that could be picked up easily.
| Kristen | When I was in university I was an art major and we needed to take a semester of chemistry in order to fulfill requirements for our degrees. As I was a horrible chemistry student in High School and saw no relevance to my future career, I complained to my drawing teacher about it. She had the best response - that I should go in, scrape by with a C or a D and take advantage of the fact that I may find inspiration from this class in the drawings of compounds in the textbook or from the design of the periodic table. I looked at it from a completely different perspective and started to find silver linings and inspiration from even the things that I didn't want to do in my life.
Do you feel like your previous studies in math and engineering had any impact of influence on your creative work later on? Maybe even subconsciously or in an abstract way?

| Yah-Leng | Absolutely. In fact I love Math and was good at it. I think even in design we use some Maths and I think it's important how the right and left side of the brains are used.

 
| Kristen | You were working in math and sciences before deciding to move to America and study design. Were you always interested in design? What was the catalyst that made you switch fields?

| Yah-Leng | I think when I came of age, I realized I do not have to walk the usual path as pre-destined by parents or society. I had a bike accident that made me think hard about these things. After all, life is short, why not pursue what I love to do. Why America? I did not have any option in Singapore then and since I was going to do it, why not go all out and go to the design schools in America to get educated and trained the right way. I hate doing things half-hearted so I went all out.
| Kristen | What type of consultant was your partner Arthur? How did Arthur transition from consulting to design and why?

| Yah-Leng | Arthur came from more of a business, marketing and strategy background. It is a perfect blend as these are complements I absolutely need in order to take Foreign Policy forward. He always has a good eye and great exposure so it was pretty easily for him to take it on board.
| Kristen | You've worked in-house at agencies, freelance and created your own company and agency. What integral lessons did you learn in house and working freelance that equipped you to open your own agency?

| Yah-Leng | I love working in small studios where I was able to learn to do different things, put on different hats and also empowered to make a difference if possible. At the same time freelancing made me aware of how important financial planning is and how great you have to be a project manager in order to make sure the baby is delivered and you get paid on time. I think these are just experience gathered along the way that helped me equipped to start our own.
The Business
| Kristen | Was it difficult to decide what to charge on your first projects? What helped you figure that out?

| Yah-Leng | I guess initially yes, but eventually it was easy. There's no fix formulas actually - sometimes it's based on hours; some just purely the depth of the clients' pockets.
| Kristen | We are bombarded with design, whether it'd be the internet, advertising on the streets, book covers that makes it ever the more difficult to stand out. You master the combination of classic authenticity, playful color palettes and modern minimalistic layout, which makes your work really stand out in the crowd. How can you ensure that you keep your personal voice and creative integrity while working with different clients? Do you feel like you took inspiration from the different places that you've lived to achieve this interesting and unique balance and aesthetic in design?
| Yah-Leng | Complex question! :-)
Ok the simple answer is: I think the most important thing is that we know we are designing for the audience. We need to understand who they are and what they are, and there after then we could then create that special voice for them through the design with a lot of understanding and story building. Inspiration is definitely from all over haha.
Foreign Living
| Kristen | You've lived and worked in LA, NY, Boston, Georgia, Singapore and Melbourne from what we understand. Can you tell us one instance where there were huge work cultural differences and how you learned from it?

| Yah-Leng | More like Boston, LA, New York and Singapore. (Arthur lived in Melbourne; I had a short semester in Georgia.) Yes sure culturally definitely but also it depends on the my maturity as a designer during those times. So all-in-all they are all growing-up processes and learning experiences, regardless of culture, language or geography. Clients are still clients, where ever they are or where they are from. As I matured as a designer in New York, I started to appreciate the maturity and sophistication of my clients in New York. They know what they want and appreciate the design, As for Singapore, design is growing up and getting respected more and more, so I think this is a really good time to be a designer in Singapore.
| Kristen | We read that you finished your studies, went to LA and stayed there for a little over a year. A lot of people dream of working in the US for a period of time but find it very difficult to do so with the strict visa restrictions. Was it hard to get a job/visa in the US after graduating college? How did you end up staying in LA?

| Yah-Leng | Yes because it involves finding an employer would be willing to sponsor. If they can't do it financially, then the legal fees would have to be foot by the individual. It is expensive and takes forever sometimes. There's a cap every year for the H1B visa. I was in LA by accident because I was taking a road trip from graduation. I was planning to move to NYC but ended in LA because of a freelance job that led to a full time employment with sponsorship of a visa.
The Work
| Kristen | We found your project 'The Brand Guide' on instagram and were thoroughly intrigued from the design to the concept. Can you tell us about it? It is showcasing local designers in Singapore from which disciplines? Do you plan to do editions from other cities?
| Yah-Leng | Yes, we wanted to create a series of books that focus on design, branding and the business of branding plus the stories behind the building of the brands. Also this is a time where I called Design Renaissance is happening in Singapore - we are seeing many many interesting creative outputs in the market - whether they are cafes, restaurants, hotels, shops, products. There's a great entrepreneur spirit brewing and growing with a greater appreciation for design and branding. So therefore this book is also to celebrate the people behind these "outputs". It is also meant as a design guide as well as an education kit for someone who is interested in marketing, design, branding and opening a business. Yes we are planning to have more editions - maybe this is something we have to work on in 2016.
| Kristen | What do you have in the pipeline now? Is there a new direction or type of project that you'd like to try?
| Yah-Leng | We are taking a break now after launching Gallery & Co at National Gallery Singapore. Gallery & Co is the retail store at the museum and it is a retail concept that has a restaurant and cafe within the shop. We designed, curated, built and now running the store under my other design collective & Co.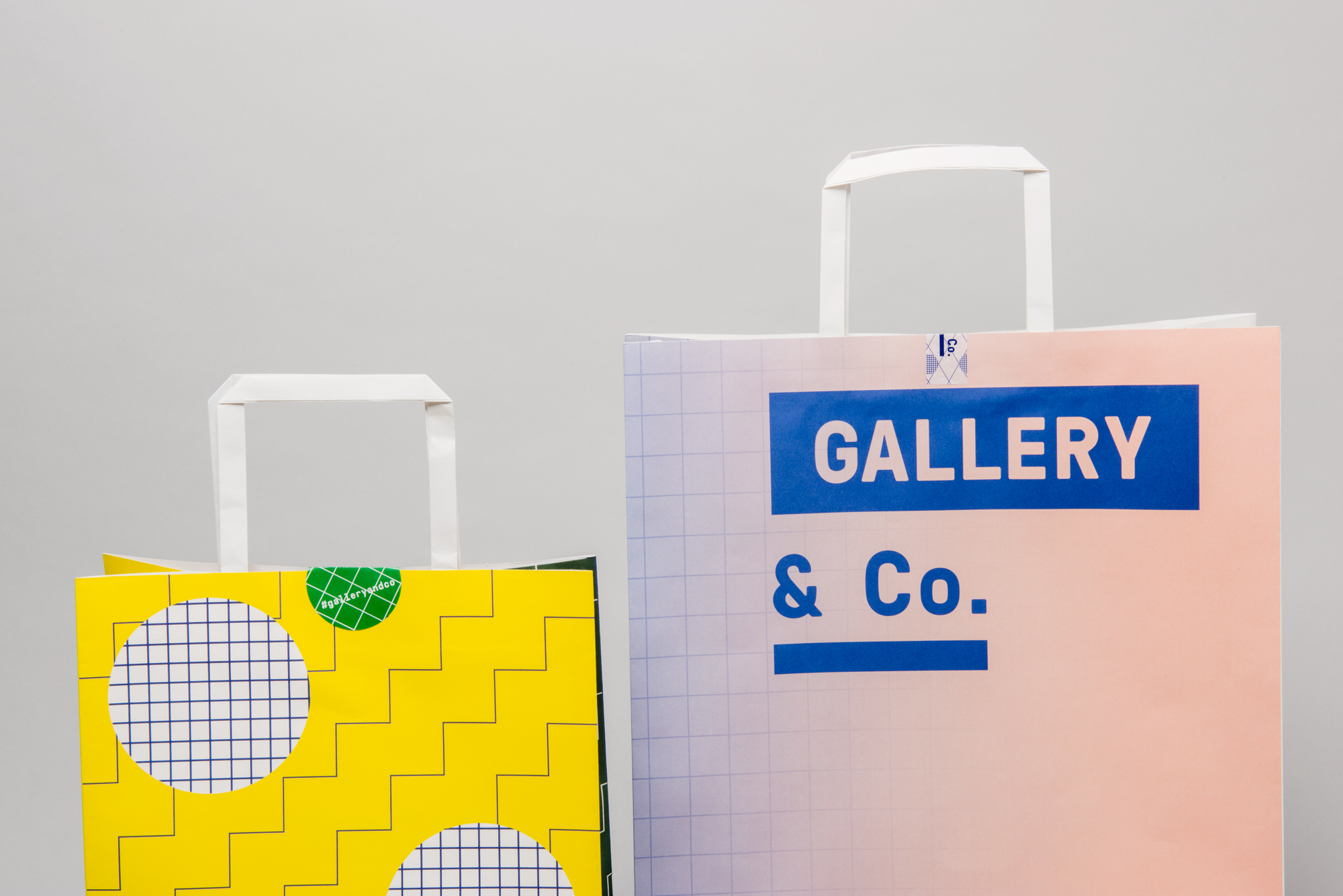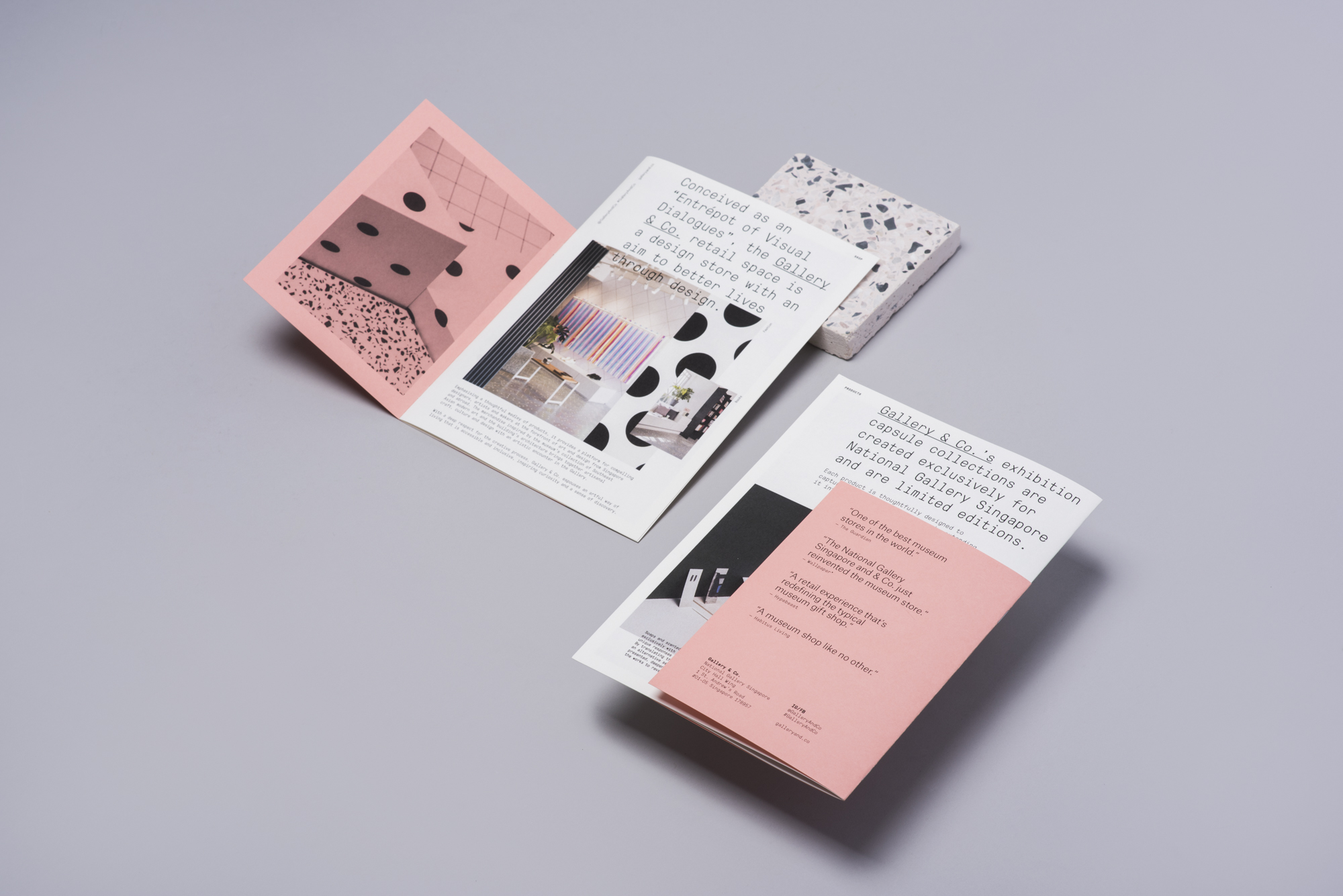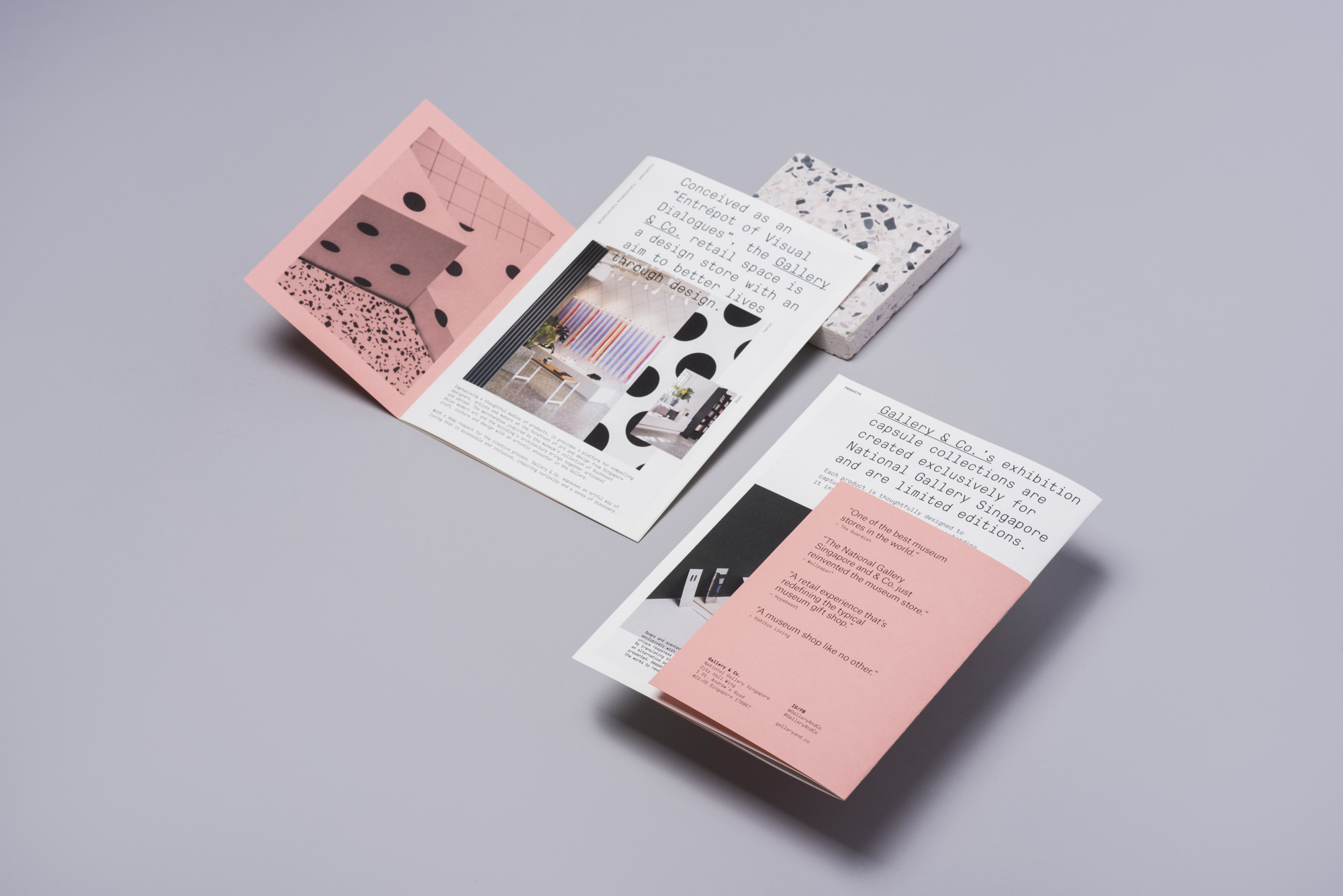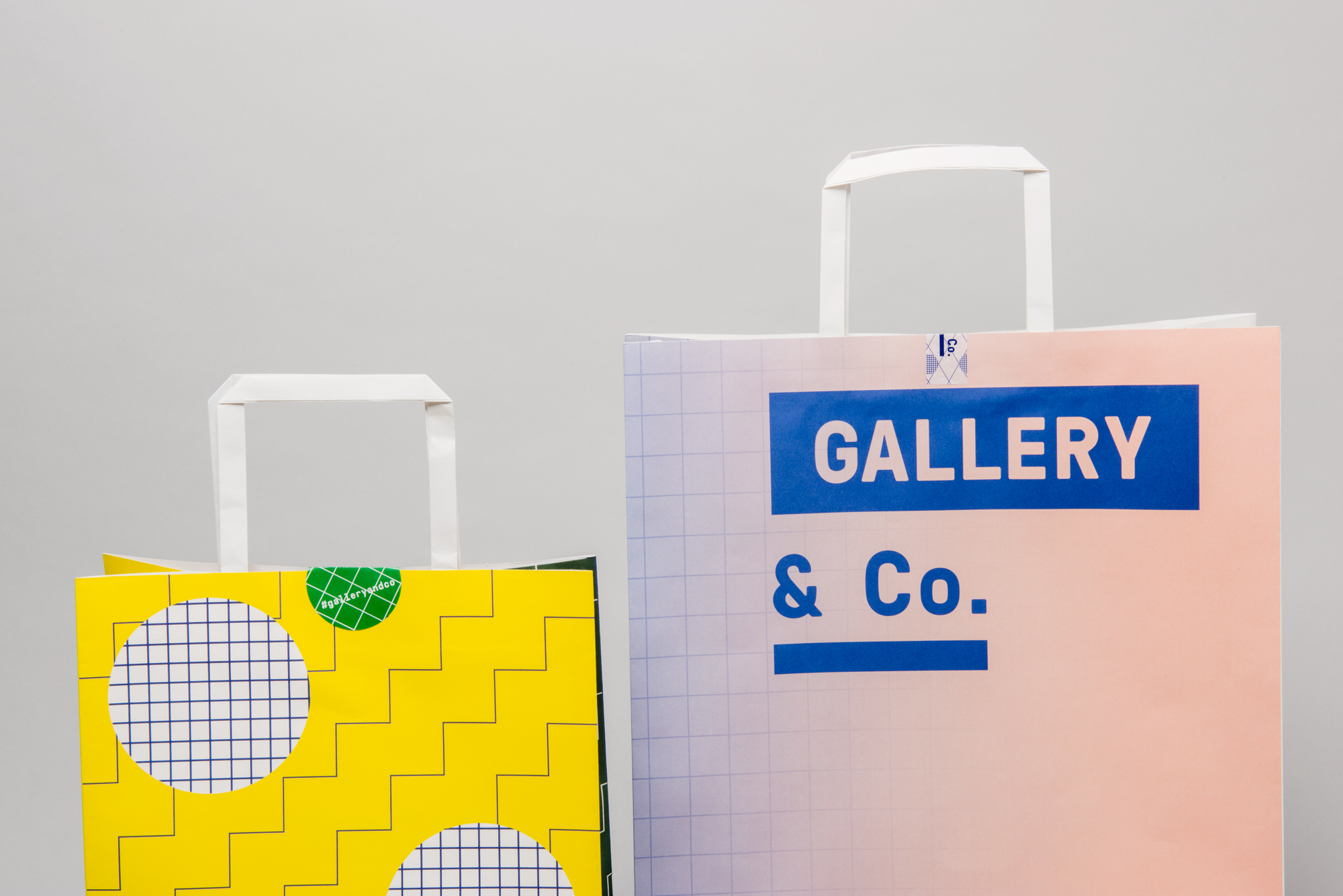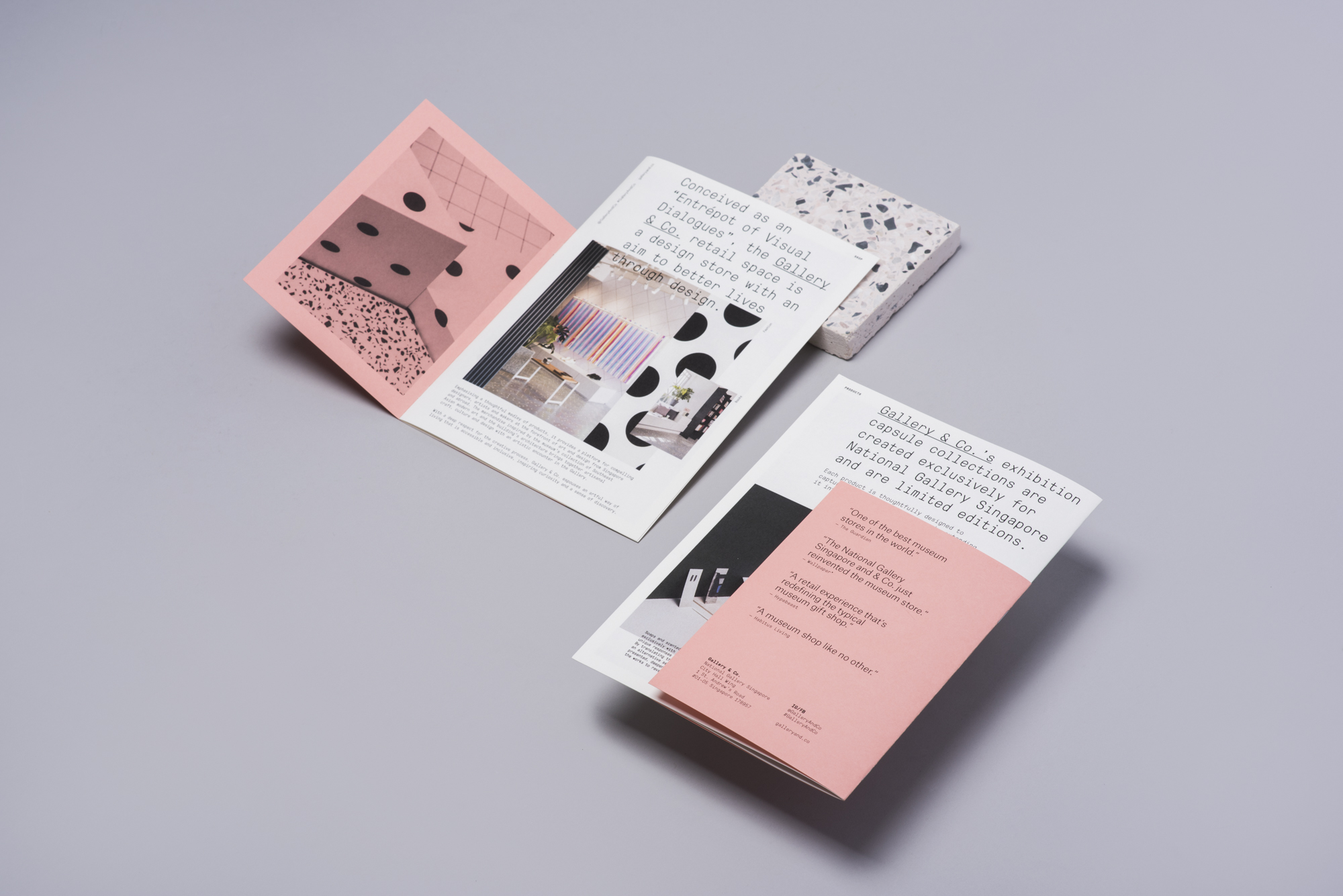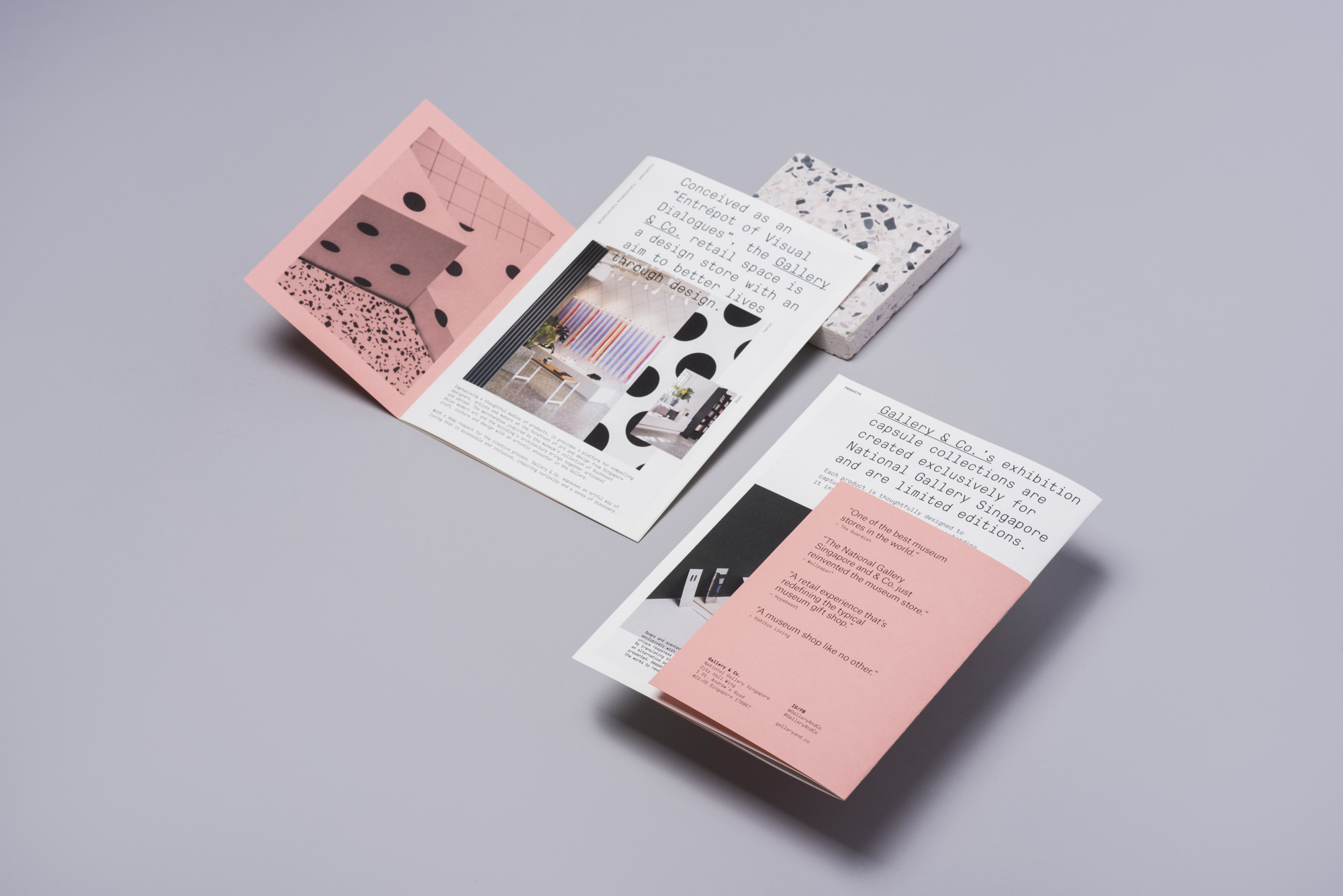 Singapore
Best coffee in Singapore?
I don't drink coffee hahaha - but there's a few depending on your palette - Chye Seng Huat Hardware Coffee Bar and Nylon Roasters

Best co-work space in Singapore?
The Working Capitol

Best place to get a drink in Singapore?
The Library

Hotel you would stay in if you weren't from Singapore?
New Majestic Hotel

Best unknown shop?
The coffee shop-noodle joint down from where I live on Balestier Road

Up and coming talent?
Olivia Lee - she's more a product designer; her work is intelligent and succinct - I love it.
Thank You Arthur and Yah-Leng!