say hi to_ Atelier Biagetti
If we were being, oh so objective, and were to choose the most exciting, contemporary, boundary pushing design duo from Milan today - we would definitely go for Atelier Biagetti. Blending the highly conceptual with fine craft objects to absolute perfection, who better to showcase during Milan's 'Salone del Mobile' than Alberto and Laura of Atelier Biagetti.





Alberto's design-minded approach mixed with Laura's concept driven creative process and the help of local Italian 'master' artisans, Atelier Biagetti produces some of the most beautiful, high quality design furniture in the world. Alberto a brilliant design master with an approachable modesty and Laura, stunning and enigmatic, is as much muse as her incredible work, opens their Atelier's doors to us to get a glimpse of their beautiful Milanese world and insight into their work processes.
Introduction
| Kristen | Please introduce yourself_

Alberto Biagetti, Designer, and Laura Baldassari, Artist.
ogether we design and produce unique pieces of furniture and lighting which are hand-made in the Milan area of Italy. We are kind of explorers, working between different creative disciplines, trying to figure out a new reality with the body at its the center.
| Kristen | What is a typical day at work for you?

| Alberto | As well as this the Atelier is literally an extension of our home and the people who work here are like an extended family. We often have lunch altogether in our home and it is a great moment to share thoughts and, in true Italian style, it is often around a table that we come up with the best ideas.
The Beginning
| Kristen | What did your parents do? How big a role did that play in your life? Did it influence you in one way or another? What about another family member?

| Alberto | My father was many things, a businessman, a great collector of design and a designer himself. He even founded a design museum in our hometown of Ravenna back in the 1980s – it was the first of its kind, certainly in Italy. He was a "doer" - he didn't hold back and if he wanted to do something he found a way to make it happen. He made pretty much anything seem possible which has certainly stood me in good stead and I like to think it is something that I have inherited - if I have an idea, I like to make it happen, no matter how strange it might seem. My Mother was also a very important pivot in our family, she used to control everything from behind the scenes – pull all the strings.
"If I have an idea, I like to make it happen, no matter how strange it might seem"
| Laura Baldassari | My mother is a painter. At the centre of our home there was a big table overflowing with oil paints and brushes of different types. The table was surrounded by large wooden panels, all decorated by my mother in the Italian style. It was around that table that she did every day's work. I was hooked from a very early age.
| Kristen | When did you know you wanted to become a designer? Has there been something in particular that encouraged you to become a designer?

| Alberto | I was born in a submersive design environment, and I was in love with the idea of design objects, when I left Ravenna I met Alessandro Guerriero (founder of the Alchimia movement) and he gave to me the chance to understand that there are no limits. This was really exciting particularly for a smalltown boy like me.

| Laura Baldassari | I do not really call myself a designer as such, although I do operate in the world of design. The pieces that we design are for "everyday use" but instead of being purely functional they are also "emotional" and create a short-circuit between our bodies and the domestic space. In fact, I am fascinated by everyday objects. I am interested in using these everyday objects to create a precise atmosphere that evokes memories and emotions – I'm not really interested in designing a new chair!
| Kristen | In retrospect, do you think a university degree was necessary or worth the price for what you're doing now?
| Alberto | I think a university degree is a good thing only if you are lucky enough to meet the right people who help you push yourself, see what you are capable of. It is a great opportunity to really indulge your creativity and it is a good starting point for a C.V. – it helps you get your foot in the door so to speak.
Having said this I learned almost everything I know actually on the job and some of the most talented young designers that I have worked with did not study design at all – it is either in you or not, lateral thinking, problem solving mixed with creativity - you just need to have the courage and tenacity to bring it out.



| Kristen | Did you have any odd jobs along the way? Did any of those influence you at all or did you learn things there that come into play now?

| Alberto | For many years I have also worked in digital design. It isn't an odd job, I know, but it is and has always had an influence on my work as a designer. I consider the digital dimension a sort of extension of space itself.

| Laura Baldassari | It's not exactly an odd job but I am also an opera singer and have sung in various productions and concerts throughout the world. Combining the different walks of life of art, design and music is sometimescomplicated, in fact, it might sound strange but inside me they have to live very separately because they are so different – I have to keep them far away from each other otherwise they would fight ;)
| Kristen | How did you meet?

| Alberto | We met ten years ago through the friend of a friend, at a party in our hometown of Ravenna.



| Kristen | How did you decide it would be a good idea to work together? Did it just happen or did you actually plan it? Were you scared at some point to mix relationship and profession?

| Alberto | We have always bounced ideas off each other, even before we officially started working together but it was not until 2013 when Atelier Biagetti moved to a new, open studio space and we started physically working in it together on our own separate projects that we really realized that we were actually working on similar things. It was then only natural that our professional paths should meet and fuse.
| Kristen | Can you describe your production process?
| Laura Baldassari | The longest part is defining the concept, the scenario we want to create - we don't like designing isolated pieces, they have to have a context, a story.

Sometimes when we start work on a new project the idea comes in a flash – like a strike of lightning but often we have so many ideas that build up like a big mountain. Then, in all that chaos, we are attracted by a particular element, a detail - the key that makes everything make sense and fall into place.
Once we have established the concept and what we want to express we develop a moodboard which acts as a sort of guideline for the design of the pieces. We then establish what pieces we want to design to create the scenario and then, finally, it is full steam ahead designing the pieces. This phase goes hand in hand with researching new techniques and materials together with the fabulous Milanese. This is a very important aspect of our work, Milan has some of the worlds finest artisans whose craft has been handed down through the generations and our ideas with their age-old know-how produces some wonderful results.
"Milan has some of the worlds finest artisans whose craft has been handed down through the generations and our ideas with their age-old know-how produces some wonderful results."
| Kristen | Was it easier or harder to start a company with your partner rather than a friend? Some people say you can drive one another crazy being together all of the time but some people seem to be better synced when working like this.
| Alberto | I founded Atelier Biagetti in 2003, so a few years before we actually met. The Atelier used to have an extremely wide scope, we not only dealt with design and interiors but also with digital design, video and motion graphics. In 2012 we decided to focus on design, interiors and installations. This move in itself has helped drive our work and since Laura joined the Atelier in 2013 we and our work have found a new momentum.
| Kristen | Can you compare the two? What were the upsides and downsides of working with a stranger or friend compared to a partner?
| Alberto | There is no comparison. Our work is so intensely personal that the only people we can really openly share it with are each other. We understand each other better than anyone else and so for us working together is very natural.
| Laura Baldassari | We love our work, it is a passion and even in our free time and holidays we are always out looking for inspiration. It is like we are constantly brainstorming, which is very stimulating. If there is a downside, however, it has got to be that, in a certain sense, we are always working, discussing projects over dinner or before going to sleep – sometimes it is difficult to just switch off!
| Kristen | Do you have different roles and strengths in the company or do you do everything together?
| Laura Baldassari | Not exactly different roles but different points of view – we always need to get together to take the big decisions, I have a tendency to concentrate heavily on the concept whereas Alberto is also acutely aware of how the final piece should look and work.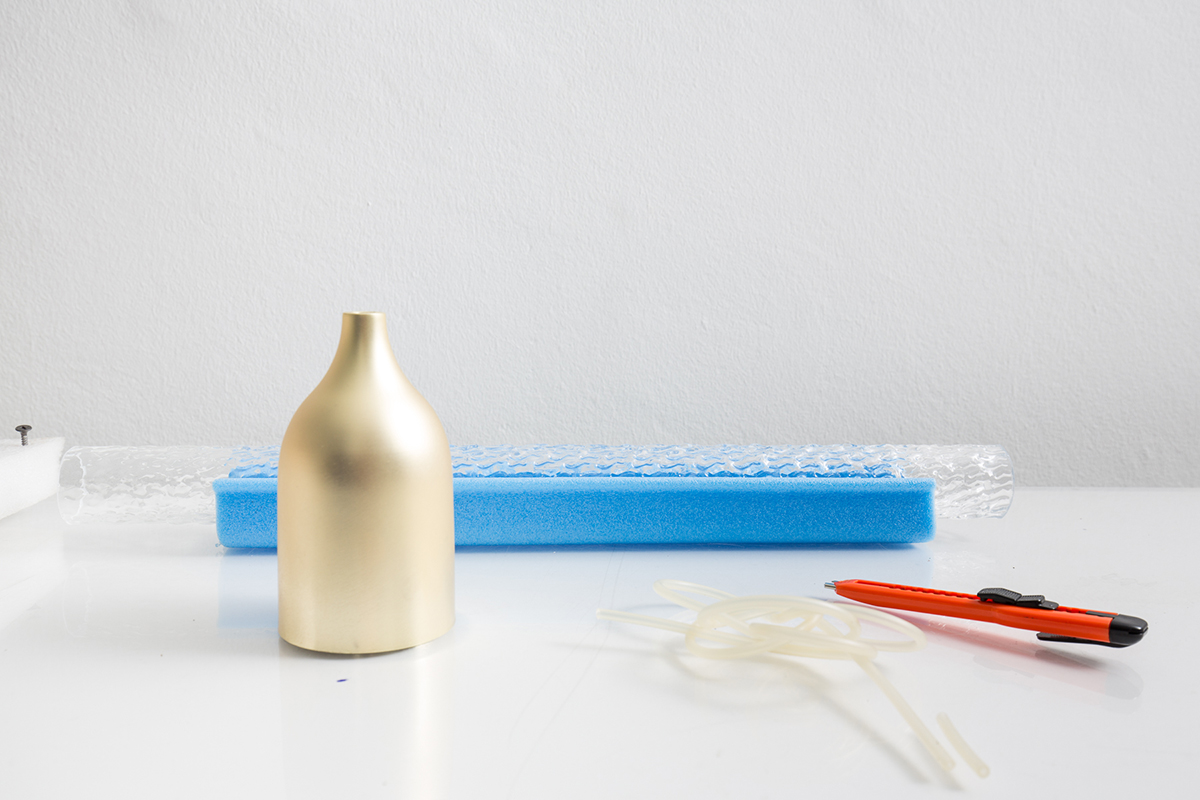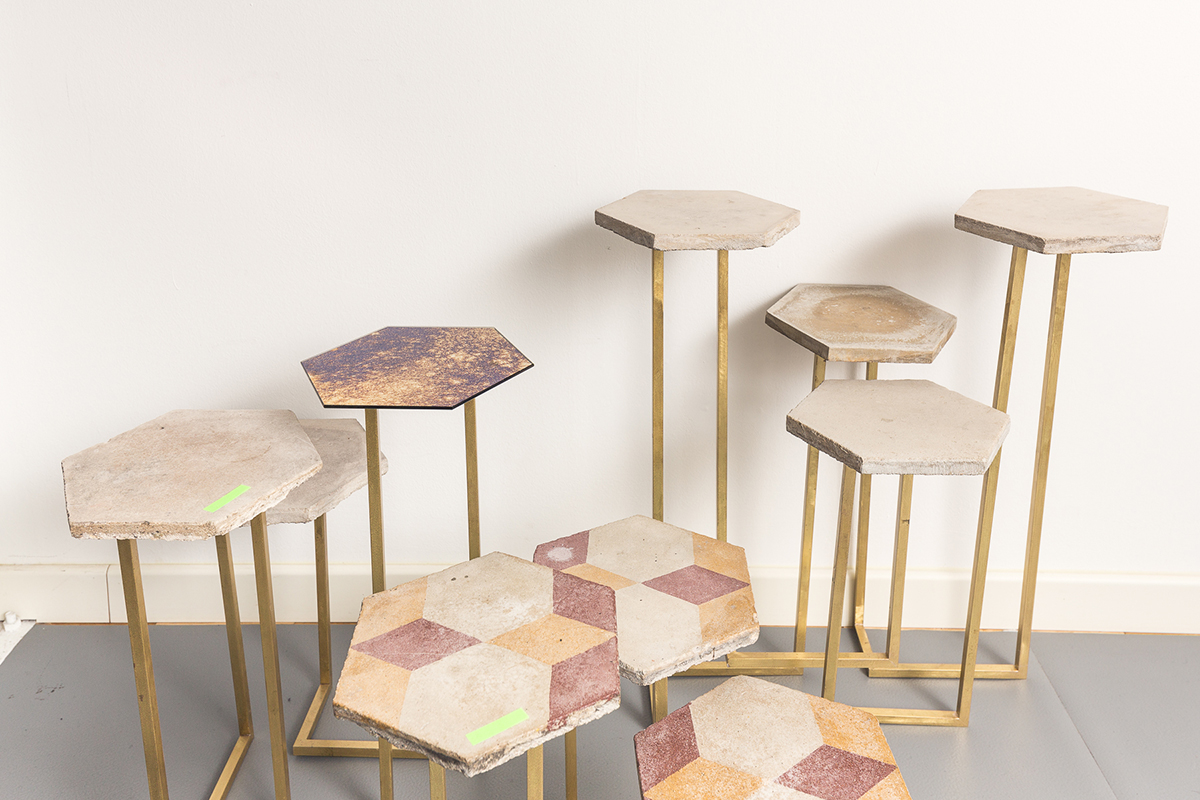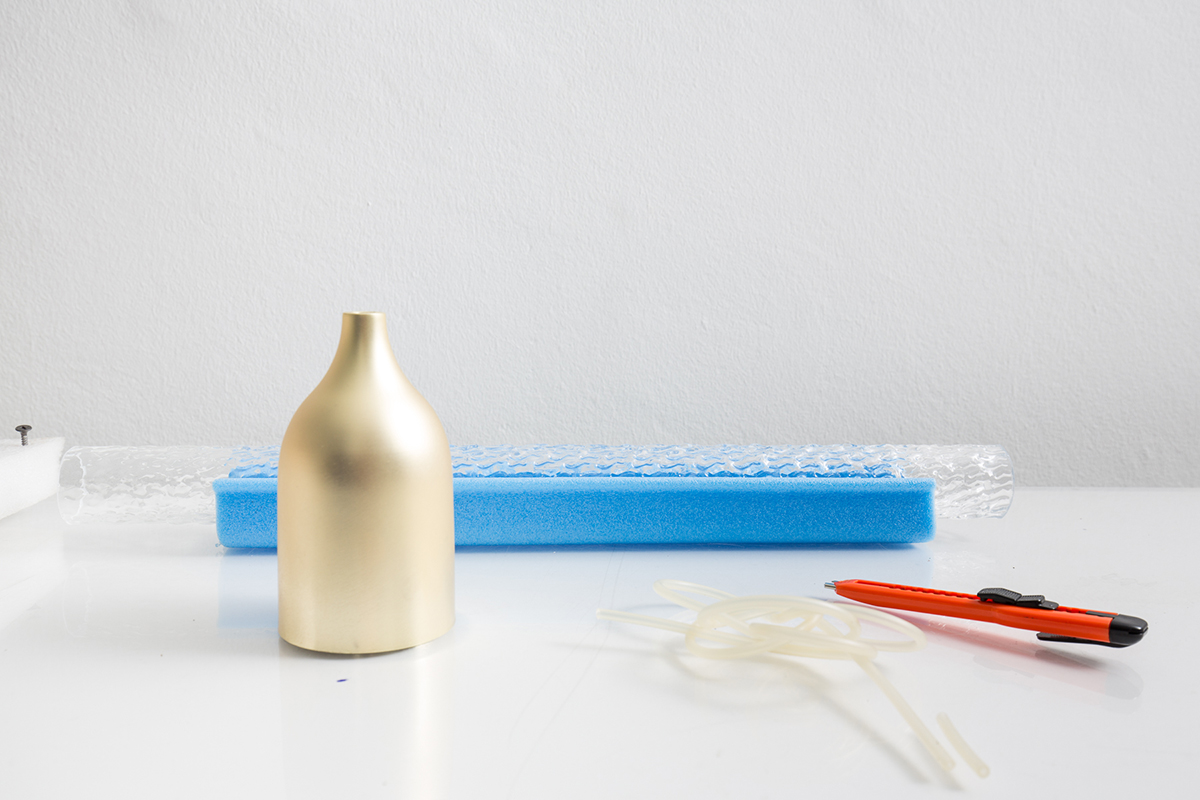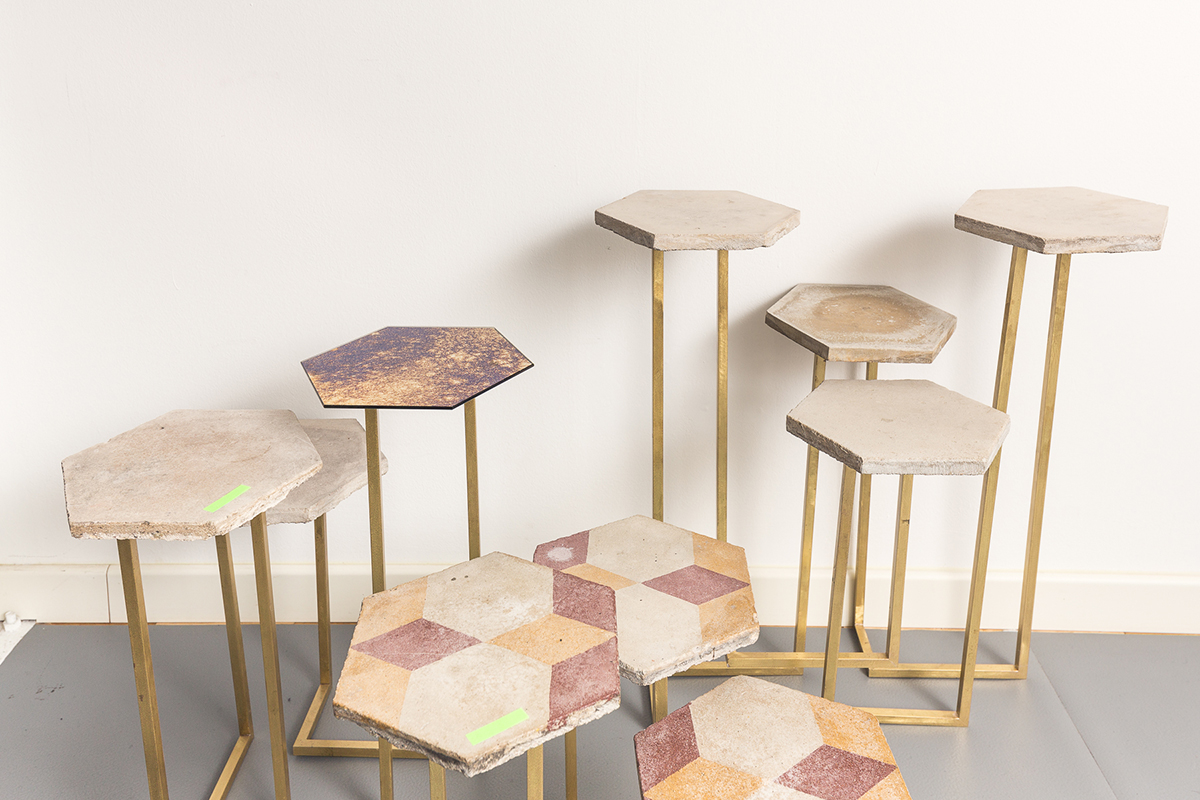 The Business
| Kristen | Was it a challenge to you to suddenly need to deal with the business side of handling your own company? PR, marketing, accounting, etc.?
| Alberto | It's important to have a great team that you can confidently delegate to. I have always had a good team but now it really is a consolidated group who work really well together and understand us, our work, and what we are trying to achieve.
| Kristen | What was the hardest?
| Alberto | Finding the right partners that really understand our work.
| Laura Baldassari | Being an artist I was always used to working pretty much alone setting my own time limits. The thing I found most difficult at the beginning was working in a team and to tight deadlines – both things that Alberto has been doing for years.
The Work
| Kristen | What is your favorite project so far? And is there something you really dream of creating?
| Alberto | It's got to be Body Building – our 2015 collection. The whole project was a fantastic experience, from developing the concept and the show together with the curator Maria Cristina Didero, to the finding of new Milanese artisans to beautifully make the pieces.

The success of the preview show in Milan was extremely satisfying and finally the solo show at Design Miami presented by the Secondome gallery in December made it a truly whirl-wind year. I also love the Post Design Collection for Memphis, particularly the carpets which depict sacred landscapes from around the world – handmade in Nepal they are just so beautiful.

Now of course our thoughts are on the new collection that will be out for Milan Design Week this year, until then we will be eating, drinking and breathing it.
| Kristen | When you look back to your career what was the most inspiring moment encouraging you on develop your career?
| Alberto | Yesterday.
| Kristen | Tell us more about the Milan collection? Where did the inspiration for it come from? And what is the connection to the city you live in – is there any beside the name?
| Alberto | The collection is greatly inspired by Milan, which is a beautiful city, trust me, full of history, life and contradictions. The collection represents the essence of the city as it combines contrasting concepts and perspectives mixing old and new, archaeology and space debris, sophisticated equipment and geographical cross sections.

We used a variety of materials starting with a real discarded floor from an aristocratic Milanese residence, combining it with brass, copper and plastic laminates. We put these elements together so as to conceal and reveal the objects themselves and the mysteries they may hide. This is a sort of metaphor for the city of Milan and the surprises you might find inside the private Milanese courtyards, the life that goes on behind all those closed doors. This collection like most of our work is also entirely hand-made in Milan.
| Kristen | How did you make, for example, the Table de Milan? It kind of looks painted. Do you use handmade techniques for it?
| Alberto | The Table de Milàn is made of ultra-white glass with layers of different materials applied to the glass surface. This version has layers of wood, copper, brass and plastic laminates that resemble the cross sections of the Earth that are revealed, as archaeologists dig deeper and deeper when excavating. Each layer reveals the next until the bare transparent glass is discovered and beneath that more hidden treasures represented by the decorated trestle legs.

The artisans who made the table used precision laser cutting technology. It is a very difficult piece to make and takes great expertise as each piece cut has to be absolutely perfect so that the pieces all fit together.
| Kristen | For your own collections you try to incorporate natural materials and artisan work, is it important to connect your design to traditional artisan craft techniques and to traditional manufactures of your country?
| Alberto | We do have a trusted network of artisans that we work with regularly but we always think about the pieces we want to make first, the result we want to achieve, and then we look into how and who will physically make it. Up until now we have always managed to find the right artisan or small scale producers in Milan and the surrounding area. This is extremely important to us.
| Kristen | What do you have in the pipeline now?
| Alberto | It's all hands on deck for the new collection that we will be presenting during Milan Design Week in April, this is our primary focus now.
Extras
| Kristen | Can you recommend one person that you know from any other creative discipline who has an amazing story that is worth sharing?

| Alberto | Beatriz Lamarca Creative Director of Frank Studio. She is based in Milan and her work is amazing



| Kristen | What is the DNA of Milan and how does it reflect in your work?

| Alberto | Nothing is ever skin deep, theirs is always something behind the first appearance.
Milan
Best coffee in Milan?
Cucchi – one of the last great "pasticcerie" in Milan that still does things the old fashioned way.

Best place to get a drink in Milan?
Bar Basso – a historic drinking hole where you can get the best Negroni Sbagliato in town!

Hotel you would stay in if you weren't from Milan?
Maison Borella. A small, characteristic hotel in the heart of the lively Navigli District. It has a lovely inner courtyard and a great restaurant and bar which the locals like to use – a sure sign of good food!

Best unknown shop in Milan?
The Navigli Market on the last Sunday of every month

Up and coming talent in Milan?
Luca Spagnolo

Best place to take clients in Milan?
For a good, hearty Italian meal off the tourist track Da Leo is the best.
Thank You Alberto and Laura!