say hi to_ house by Architect Dan Brunn
I'm Julia Haney Montanez, NYC-based interior designer, say hi to_ contributor and Architectural Digest Show producer. Through my work I get to meet a lot of interesting characters, and one of my favorite characters is Dan Brunn, of DB Architecture. Dan and I met earlier this year and bonded over our mutual love for design, architecture and some good old fashioned gossip.
Recently, Dan gave me a personal tour of his gut-renovated home in Hancock Park, LA, and the lot directly across the street where Dan is building his masterpiece - The Bridge house which spans 64 meters long, over a natural creek that runs through the property.

I sat down with Dan to talk about his current house, his new house, what its like being a bad ass architect in LA, are all architects nuts?, and his latest foray into the design world with his launch of the Hedy bench.
| Julia | Dan, I loved seeing your place in LA, it really proved to me that you're not all talk like I initially suspected. What encouraged you to grab up this property and gut it? How and where did you see the potential? From the outside it looks like a cottage so the contrast of interior and exterior adds a big element of drama and surprise which I loved.

| Dan | Thanks! It was cool to finally show you around. Well, I always loved the neighborhood, its central, yet somehow quite sub-urban. I knew walking into it the possibilities. I remember people were drawing plans, but the real game was in section; removing the attic and opening up a really tall cathedral like space. And yes, I wanted to maintain the exterior for two reasons, the first is that it wasn't necessary o mess with it, it does its job just fine, less is more. Plus, this way, it blends into the historically traditional surroundings.
| Julia | I heard you talk about how practicing architecture in LA is so different from other cities because it's in it's early stages of evolving. Do you think LA is one of the best places for emerging creatives to test out their fields? LA is where I started my design career in 2008, and I feel like there was no other place that would have allowed me to reinvent myself, but on the flip side the design community in NYC is so tight-knit. How would you advise someone starting out on how to stand out from the crowd in any city?

| Dan | LA has a very unique, vibrant and young vibe, it's open to people that want to push. I would say to be true to yourself and find your identity. This allows you to be unique and have an authentic voice and vision. It's when you start to look onto others that you might begin to have self doubts. The way I see it is, everyone has their own path, and just try and push to create your own story. I've been lucky that I have really only ever found competition in one person, myself.
| Julia | You once described your work as totally reductive of extras and ornamentation. How did you end up having this be your defining characteristic? Influence by mentors or other architects? Or did it have to do with your preferred way of living?
| Dan | I am not sure where it stems from, but it might be my Israeli roots. Growing up in Israel, the mentality was to make the most with the least means, my parents' generation had rations for a time, so things were scarce. It's also a culture that doesn't show off, and one where you have to figure out how to make it happen. I think I applied this mentality, mixed in with the local Tel Aviv Bauhaus architecture, plus the schooling I had. That's when I started to see what architecture could be.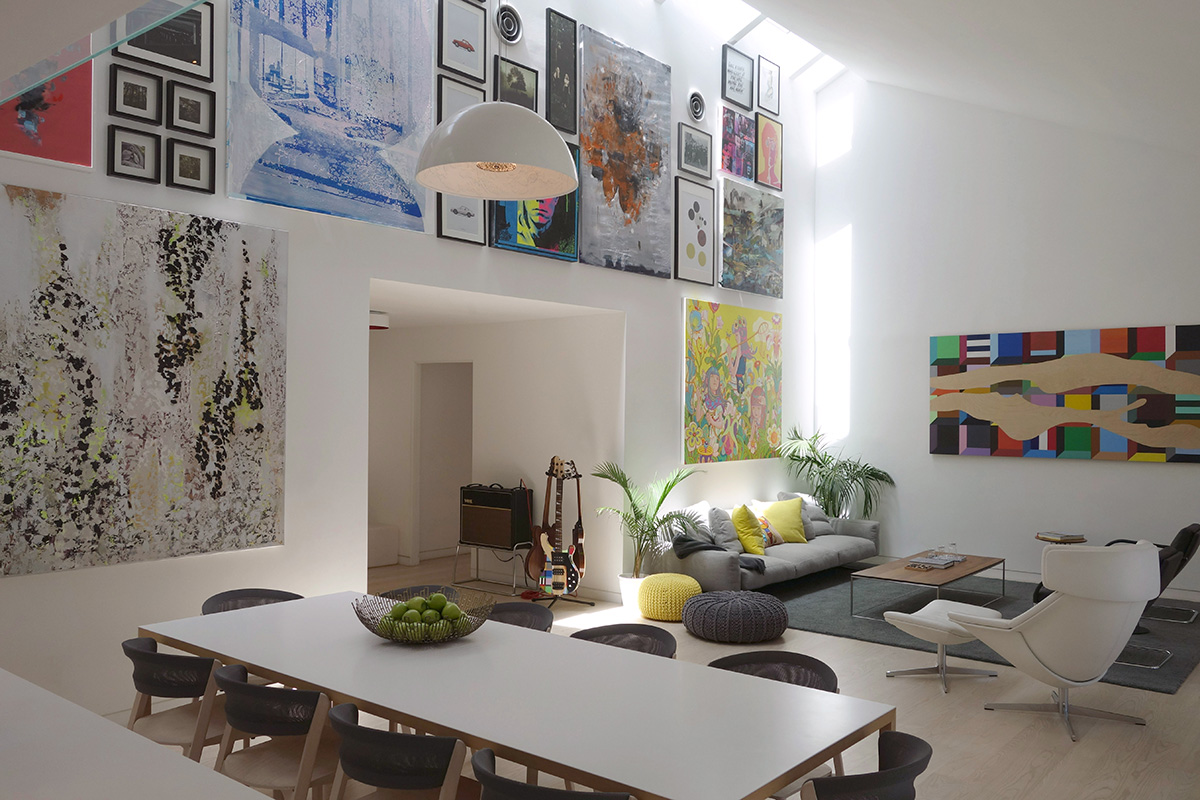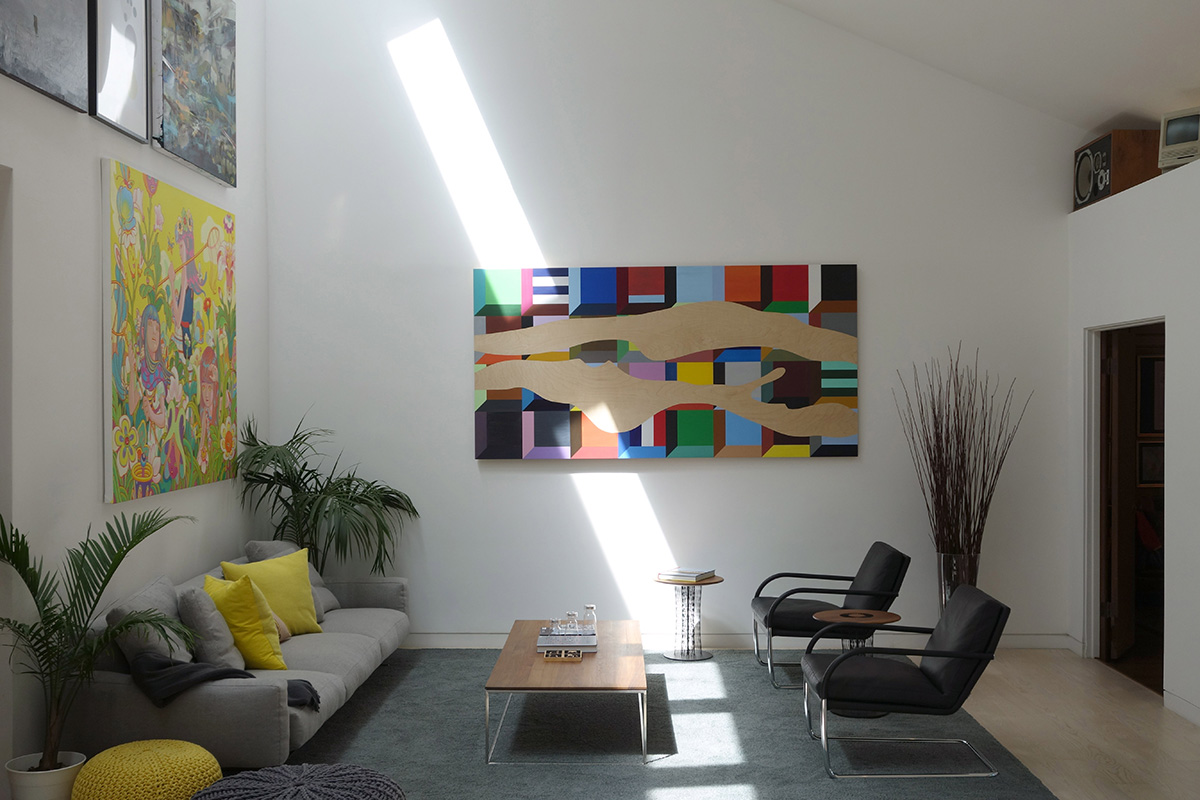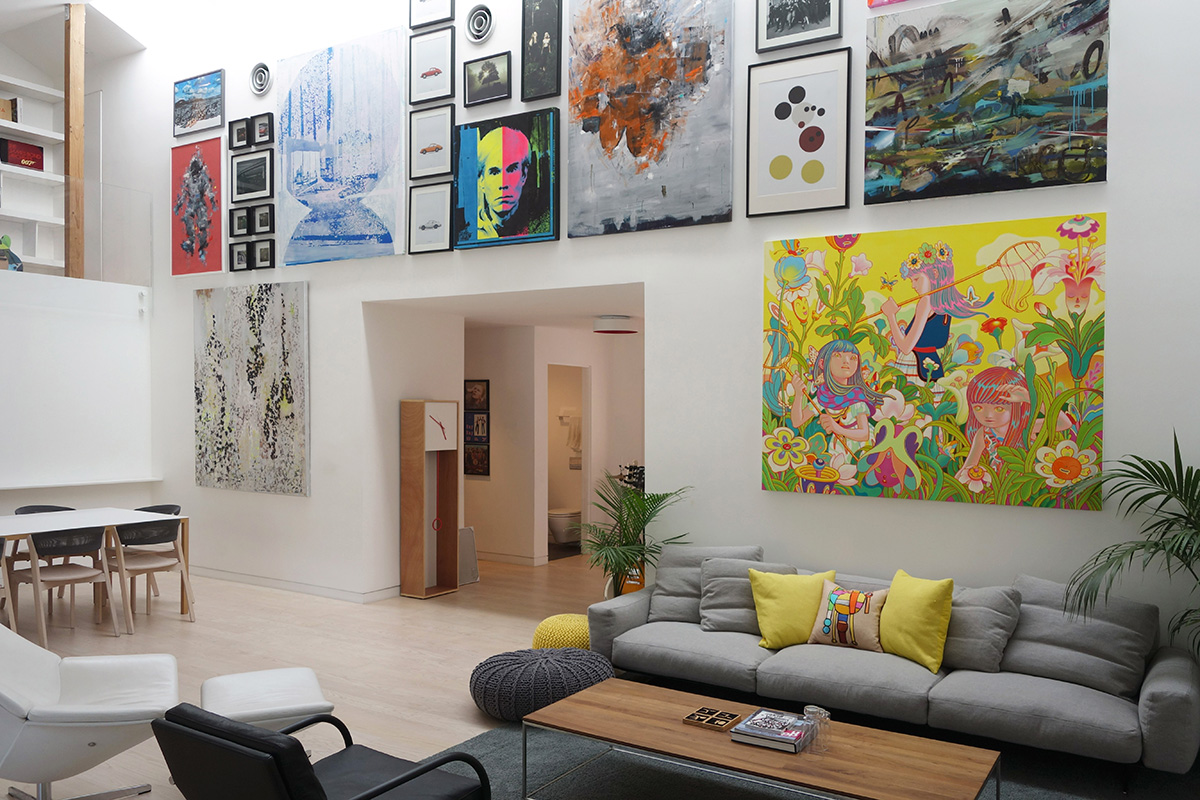 | Julia | How did you build up your client list? It seems like most architects become well known so late in their career (full disclosure, Dan is 39 but acts like he's 17)
| Dan | Well, after I graduated from Harvard I moved back to LA, it was to be temporary, and as I was studying for my licensing exam, a product representative that I had befriended contacted me regarding a showroom up in Northern California. As I mentioned about being genuine and authentic before, when she would come into my previous office, I was just myself around her, that not only landed me a great friend, but also the start of my career.
A really cool part of the story is that after the project ended, I was asking my client to hire a photographer, they refused as it didn't fit the budget. So, along with my friend, we ended up doing the shoot alone (At undergrad, I took architectural photography). Well, before the shoot, I walked into a camera shop to rent equipment and started to have a great conversation with the rental department, showing him photos of the space and asking about equipment. As that was happening, the store owner walked by (I didn't know it was her), and the clerk introduced us "Aren't you looking for an architect?" I was then hired to do my first beach house: Flip Flop House
| Julia | This design nerd must ask: who is your favorite architect, dead and alive, and who is your favorite furniture designer dead and alive. Can be the same person.
| Dan | Architect is maybe impossible to answer, as there isn't one, they each have a certain quality. My top choices would be: Le Corbusier, Rem Koolhaas, David Chipperfield, Peter Zumthor and Herzog and de Meuron. Favorite furniture design is hands down Patricia Urquiola. I can always spot her work and am immediately attracted to it. There's always some sensuality met with perfect geometric balance. Love her work.



| Julia | If you're designing an interior and you're able to drop a lot of money on one piece what would it be?
| Dan | One of my favorite pieces is Terminal 1 by Jean-Marie Massaud. But with seriously a lot of money, I would get Marc Newson's Lockheed, it last sold for $3.7 million at an auction.
| Julia | You recently designed what I'm assuming will be the start of a furniture line, the Hedy Bench. What made you design a bench? Is there really a lack of good benches out there, Dan? And what will come after the bench?
| Dan | It started out simply as a solution to a problem. At that first beach house, we had a stand alone tub, well, there was no place to sit, nor a place for bath products. As I was searching the market, I couldn't find an elegant solution, so I came up with a design for a bench with integrated storage. Yeas down the line, when I moved into my house, I painted a piece of art, then it dawned on me to marry the two, and the Hedy Bench was born, named after my client at the Flip Flop House.
| Julia | A lot of people tell me that the barrier of entry into the design world is very low, but of course you need to have a good (or good-looking) product. It's almost the opposite in architecture. How has crossing over been so far for you?
| Dan | I have been designing products for years, it was first a bathtub for Caesarstone, then some bespoke pieces. But now with the Hedy Bench, I have made it more about being an art piece, and something limited and unique. There will only be 99 produced in this series, each numbered and signed. After years of product design and marketing, I have realized that I should not compete with the mainstream, and instead offer a piece for people that might be fans of my work, but not necessarily need or want their space designed. I am going to be making smaller products in the future, so watch what is next!

 
| Julia | I notice that there's so much criticism when it comes to architecture, but not very much at all in the design world. Why do you think that is? Have you ever dealt with some harsh critiques in your post-education career, and how did you deal with it?
| Dan | I actually don't think there is enough in architecture too, it's mostly just recognition and awards. Rarely are their articles written about general architecture, it would only be about a museum or a high-rise, some civic building.
I have dealt with harsh criticism on social media and blogs. Some comments that really didn't make sense. How do I deal: I don't care.
| Julia | If you weren't an architect, what would you do?
| Dan | I would be a rock star or a car designer (with my own car company of course). I know you expected this answer, but those are my passions.